Finding a place to stay in Florida will not be an easy task for anybody, not even if you are relocating intrastate. But being the 8th most densely populated in the United States, the state has its advantages, as there are many companies that can help you moving to Florida and ease your mind by taking care of all your belongings with the utmost professionalism.
There are moments in your life when you have to leave everything behind and relocate to another city or state. Moving to Florida though, whether is your choice or business relocation, has a lot of advantages. There are three large cities in the state and the longest coastline in the United States, almost 1350 miles long. However, if you are not a fan of crowded areas, don't move directly to Miami, the biggest metropolitan area in the state, but instead try Tampa, a smaller and nicer city inland.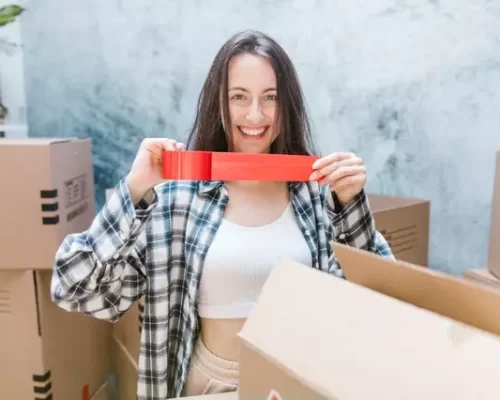 Hurricanes and environmental disasters
The state has a mild tropical climate, with lowest average temperatures in January above 60 °F in Miami, but it is frequently hit by huricanes and storms which may harm those who are not accustomed with these kinds of meteorological changes. Knowing that Florida is always open to such disasters, you will have to always keep your eyes open and be prepared for anything nature may throw at you. Hence, if you plan moving to Florida, check the house you want to buy for all the safety measures and be sure you have made your homeworks and learn everything there is about the climate, hurricanes and local fauna like snakes, alligators and other things you are not used to.
Hiring the best movers to help you relocate to Florida
If you are moving to Florida from a small town, you might want to hire movers from the destination area, the Sunshine State being one of the most populated in the United States. Hence, the services are numerous and well established on the market. However, hiring the best moving company may be not be as easy as you might think, especially when you are looking for local movers and you have no friends or relatives to help you with insights and advices about the companies they previously booked for a similar job.
Things are not as bad as it seems at first glance, as long as you have the Internet, the best source for reliable information about the Florida movers companies you might want to check on.
Here are some basic advices when conducting an online search:
Find as many service providers you can, whether they are from Florida or from your own state of residence. It's better to search in both areas if you want to have more options. If you are planning to move from a smaller city or a rural zone to a large metropolitan area in Florida, you may find cheaper movers in your area of residence.
Read testimonials and online reviews for every company that captures your attention. It is important to know if other customers were professional served, if they are satisfied with the services and how the movers are handling and packing sensitive things.
Contact several movers and ask for price estimation from each of them. However, keep in mind that the lowest prices may not be as good as they seem, as the cheapest is almost never the best.
Book the company for the time and date you want them to move your stuff to the new location. Do this as soon as you can and don't wait until the last moment. If you are hiring a service provider that is well established on the market, they may be already booked if you contact them a day before you have to move.
Evaluate costs and the destination
As we have said before, booking the cheapest movers may not be the best decision to make when moving to Florida. You must be assured that they are professional movers, able to handle your stuff with care and pack them quickly and sensitively considering your own requirements. However, if you are not going to hire the cheapest service provider, it doesn't mean you will have to get the most expensive one either. Evaluate all costs with utmost attention and choose the movers that you know will have everything you need within the price limits you established on your own, prior to make the decision on where and when to relocate.
The destination is important too, as the movers may charge you more if the distance is longer than anticipated. Thus, before closing the deal, choose the city or town within the state of Florida you will have to move to, find a suitable new home or residence and in the end, reevaluate the costs, the perks and benefits and make a decision based on reliable data and not by estimations only.